PUMA and Chinatown Market have teamed up...
PUMA and Diamond Supply Co. are teaming...
Made exclusively for women, PUMA has teamed...
The Suede gets a monochromatic makeover as...
On the heels of the Suede's 50th...
Following last year's Vans collaboration, head designer...
1968 was a defining year for two...
PUMA and pop culture's cola Pepsi announce...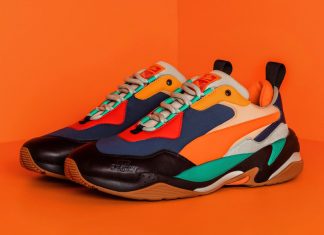 Atelier New Regime and PUMA have recently...
PUMA proudly teams up with Rock Icon...
Some masterpieces are born on the streets...
Performing and traveling make up the majority...