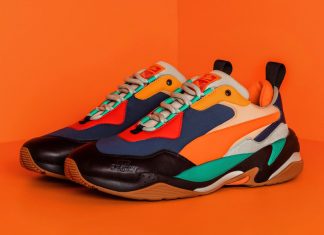 Atelier New Regime and PUMA have recently...
PUMA has teamed up with Korean boy...
The PUMA Basket is without a doubt...
The PUMA Basket made its debut during...
Jeff Staple recently took it to his...
Introducing the PUMA Basket Platform Glitter and...
Adding to the "Wheat" overload for the...
PUMA has officially unveiled their Day of...
Following the PUMA Fenty Creeper releases from...
Even if its roots date back to...
PUMA and Amsterdam-based illustrator and sneakerhead Careaux...
PUMA teams up with long-running American children's...