Home
Tags
Nike Air Barrage Mid
Tag: Nike Air Barrage Mid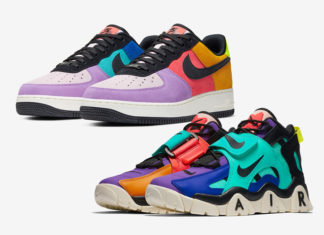 As a follow up to their colorful...
The red hot 49ers take their undefeated...
Nike continues to keep the Air Barrage...
Originally introduced during the '90s, the Nike...
Nike is set to release an upcoming...
After the debut of the "Raptors" colorway,...
Nike went into their vault to bring...
We haven't seen the Nike Air Barrage...